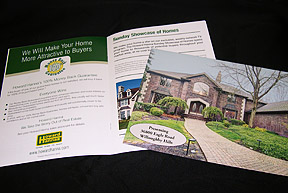 Stitched booklet and sell sheet.  Printed digitally for local Realtor.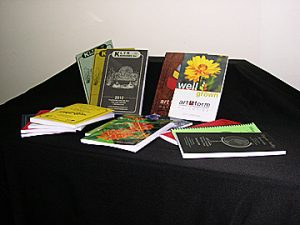 Nursery catalogs.  Printed on a printing press.
High School Commencement Program.  Printed digitally, saddle stitched.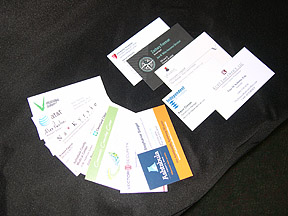 Business cards.  Printed offset or digitally depending on the design.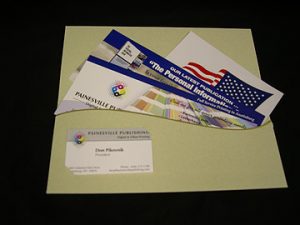 Everyone who sees this loves it – landscape oriented document folder with a glued pocket,
business card slits, and a flap closure.  Example of diecutting.  Flag is a screen printed static
cling window decal.